Is the traffic on your website low? Even though you are creating some awesome and engaging content? Truth is good content isn't enough to cut the mark. You need to do more than just create content to get your website noticed. One of the ways to boost traffic on your website is building backlinks and the good news is, it is easily doable even for owners who have new websites. Let's get started!
A backlink is a link to your website on another website's page. The link can be a text, button, or image. A backlink tells search engines how your content is related to other sites on the internet. Hence, it is an important factor that search engines take into account when ranking your website.
Why Backlinks are Important
Apart from helping you boost your search engine optimization (SEO) ranking (give link) backlinks also promote brand awareness by reaching people who might not have noticed your brand otherwise.
However, do note, it matters what kind of website pages are linking your website. For traffic is directly linked to the quality of your backlinks, not the number. The more authoritative the website links to you, the more credible your content is, so more traffic you get and better rankings.
Furthermore, by building backlinks to your website you also raise your website's domain authority. Now you might be wondering what is domain authority? In simpler terms, Domain Authority is a metric score or search engine ranking score that predicts how probable a website is to rank in search engine result pages (SERPs). Scores range from 1 to 100 with higher the score, the higher the probability of your website ranking at the top.
How to get Backlinks to your website
For new website owners, the broken-link method is an easy way to create one-way backlinks. The method involves:
Contacting a webmaster to report a broken link
Suggesting other websites to replace the link
Mention your website in the process
Because you are helping the webmaster to report the broken link, they would likely backlink your website. However, it may not always be the case. Seems a bit complicated? Doesn't it? Do not worry. Let's go step by step!
Firstly, find similar and relevant websites in your niche by using search queries in Google:
keywords + links
keywords + resources
keywords inurl: links
For example, if I have a website for Apple products. I would search for Apple products + links.
To find links on those pages download and install the Google Chrome plugin called Check my link.
Lastly, be friendly and do not sound greedy. Tell this person their linking to sources that are no longer available. Do provide the exact location of links so they can be found easily. Give the person some alternatives to replace that link, and of course include your website. Done right, chances are you would get yourself a new backlink!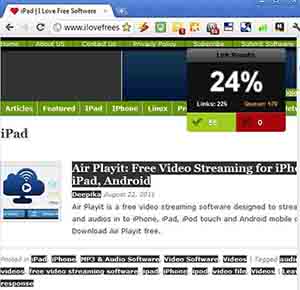 Backlinks through Infographics
Infographics are one of the most used methods to bring traffic to your website and gain backlinks. They are easy to understand and share. Furthermore, the demand for media and infographics has increased dramatically as people love visual data.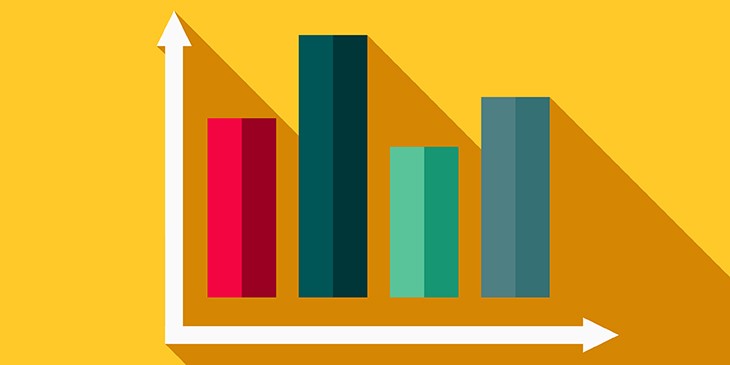 To get started, research and gather data for the content. Then find someone to make your content visual.
Infographics provide your audience with an interesting story. You can follow trendy topics, gather data about them and then create your infographic. You can hire someone to make your data visually appealing. Dribble and Fiverr are some of the sites from where you can hire good designers who can make you an inexpensive infographic. If you get lucky, your infographic can get viral too, earning you a lot of money and backlinks. But first, you need to make it easy for people to share your infographic you can use Siege Media Generator to make your own embedded code.
Lastly, submit your infographic to different directories, you can also outreach people through email who are previously linked to a similar infographic. Ask for feedback and if they like your infographic they might give you a backlink.
Guest blogging is an effective way to increase brand awareness. By publishing articles on popular websites you can attain a backlink and can reach new audience. Your online presence would also significantly increase. There are many ways to find websites that accept guest articles.
Use Google search queries to find blogs accepting guest articles:
your keyword + inurl:write-for-us
your keyword + guest-posts
your keyword + inurl:guest-post-guidelines
your keyword + become a contributor
your keyword + bloggers wanted
your keyword + submit an article
your keyword + want to write for
your keyword + contribute
your keyword + become an author
your keyword + guest post by
your keyword + now accepting guest posts
Find influencers who publish guest posts regularly and contribute on the same websites they had in the past.
Know what your competitors are up to
To get more traffic know what your competitor's link building and marketing strategies are. How are your competitors earning backlinks and what methods do they employ. You can then replicate their strategies, hire bloggers who review their services, or contribute to similar websites they do. Subscribe to their newsletter or create Google alerts; "site:yourcompetitor.com."
You can spy on your competitors by using Monitor Backlinks. It allows you to add your most important competitors and get weekly reports on their SEO metrics, including the Backlinks they have earned.
Internal links can increase your overall user experience and can help readers easily navigate through your website. Some tools automatically create internal links but you can also do it manually for a better user experience. However, do not overdo it or it would become overcrowded.
You need to promote your content to get noticed. One of the best strategies is to contact bloggers who run weekly or monthly round-ups. Again, you can take help from Google and search queries like "keyword + roundup". Make sure you search for results only from the past week or month. However, do not ask for a link directly but send them your content if they like your content they would give you a backlink.
You can write reviews and testimonials for products that you are using and can earn a link in exchange for testimonials. However, do not write testimonials for the sake of links, the testimonials should be honest.
Ask Journalists And Bloggers To Review Your Business
You can contact bloggers and journalists to review your content. Simply, email outreach to journalists and influencers who write in your niche. Now you may be wondering how you find someone's email address. Just follow the steps listed down below.
Most websites mention the email of the blogger or journalist who has written the article for example anza@digitalpenguin.net. So try sending your pitch to emails directly.
If the above method does not work, you can use tools like voilnorbert, thrust.io, or emailfinder.io. Enter the name of the person and the website the respective influencer or blogger work for.
You can also contact them through social media or LinkedIn.
 Keep the pitch concise. No one likes to read long messages from random people. This also goes for all the above-mentioned methods.
Once you become an authority in your niche you will get interview offers, but if you are yet to gain that kind of recognition, reach out people yourself. Let them know what you have to contribute and why they should take your interview.
Checking for backlinks may seem a bit complicated but it isn't. You just need to follow a few steps to check for backlinks. You can employ various tools like Monitor Backlinks, Ahrefs, SEMrush, or Moz OSE. Furthermore, each tool may find different backlinks, hence; for more accuracy, you can always cross-check. Follow the steps below;
Navigate to link explorer or your chosen tool
Enter your competitor URL
Navigate to the inbound links tab
Export your backlink database
Compile your .csv results from all competitors
Sort all backlinks by page authority
Review the links
The steps may differ a bit, depending on the tool you use. So we have defined for you some of the basic steps so that you can get started right away.
Decide links you want to disavow
Your website may have low-quality or spamming links that you may want to remove. However, do note, only disavow links when necessary as it may affect your website's performance on Google search results negatively. Incoming links can affect your site's opinion and your performance on search results.
Create a list of links to disavow
Compile all your pages and links that you want to disavow. Make sure your link format is following the following criteria:
Choose one URL or domain to disavow per line. You cannot disavow an entire subpath, such as example.com/en/
To disavow a particular domain (or subdomain) prefix it with "domain:", for example, domain:example.com
The file must be a text file encoded in UTF-8 or 7-bit ASCII
The file name must end in .txt
Maximum length of URL is 2,048 characters
The maximum file size should be 100,000 lines (including blank lines and comment lines) and 2MB.
You can also include comments starting a line with a # mark. Google ignores any lines that begin with #.
Upload your disavow list
You should be a property owner to upload the list furthermore; you can upload only a single list for a property. Follow these steps to upload the list:
Go to the disavow links tool page.
Select a property from the property list. The list will apply to this property only. If a list already exists for this property, uploading another list to this property will replace the existing list.
Click the button to upload your list.
Select the disavow file from your computer as instructed.
If the file has any errors, you can upload the list again or edit. It will Google a few weeks to disavow the links.
What is a Dofollow Backlink?
A dofollow link is a link that passes the authority of the origin site to the destination site and so helps in terms of SEO. This passing of authority is called, "link juice." Dofollow backlinks help increase a website's domain authority, or domain rating, which in turn, helps to improve keyword ranking.
By default, links are dofollow, so there is no need for rel="dofollow" when linking to a website. Nofollow backlinks are links that do not help the website in terms of SEO. To check if a link is dofollow or Nofollow, you can simply right-click on the link in the browser and select inspect. If you see rel="Nofollow" then the link is Nofollow.
If you want to learn more about SEO strategies check out our other article on how to update SEO on WordPress.